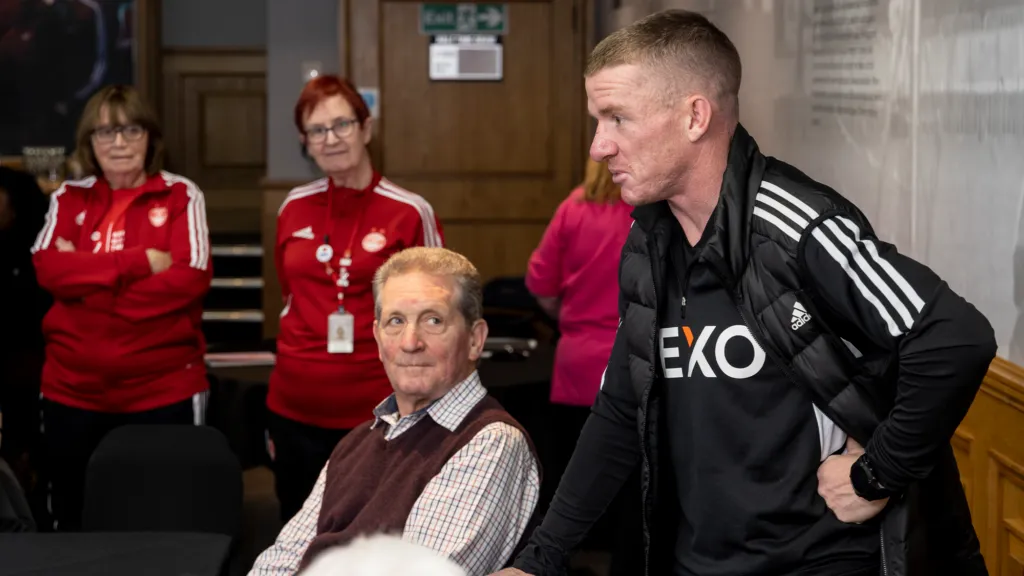 Football,

Health

&

Wellbeing
Promoting Health and Wellbeing through football and other activities.
FOOTBALL, HEALTH AND WELLBEING
Partnership working is the cornerstone of our Football, Health, and Wellbeing work. Linking with the Scottish Football Association, local authorities, Sport Aberdeen, and grassroots clubs, we support the growth of football participation across the Northeast. We provide a range of football opportunities to promote enjoyment and development for young people and coaches.
As a Community Trust, we adapt to the ever-changing needs of our community. As well as established health and wellbeing programmes such as health walks and active ageing activities, new initiatives addressing menopause and men's mental health support key community needs. Aberdeen Health and Social Care Partnership, SAMH (Scottish Association for Mental Health), Alzheimer Scotland and community groups enable us to deliver in our community.
HEALTH AND WELLBEING PROGRAMMES