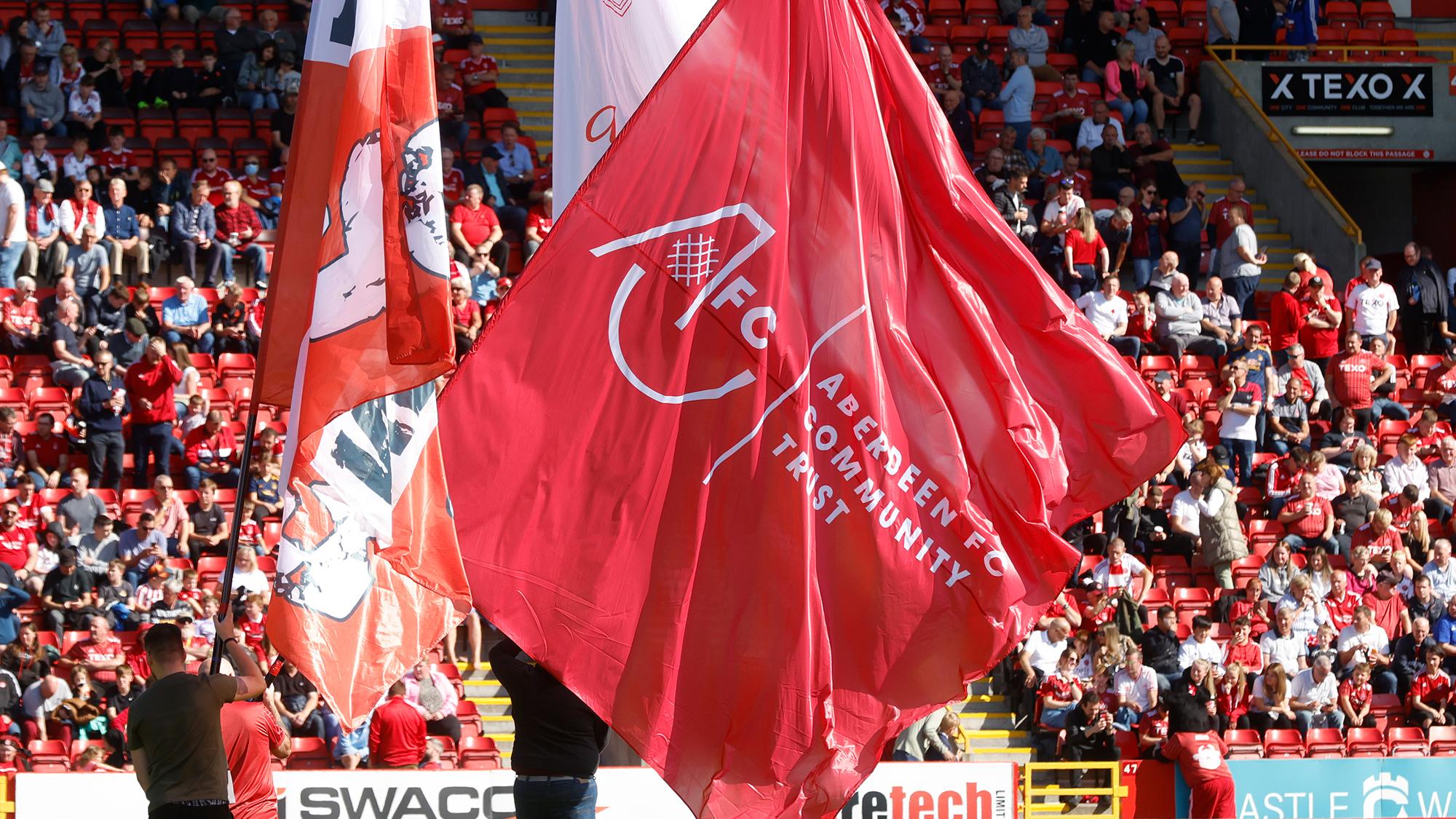 News
#StillStandingFree campaign to be recognised on pitch throughout 20/21
Throughout the 20/21 season we will be recognising the amazing effort made by key workers, NHS staff, our Community Trust and supporters as part of the #StillStandingFree campaign.
As part of this and to create a legacy for the campaign, our first team players will carry #StillStandingFree on their sleeve for every match this season.
The sleeve badge also features the 'Best Professional Club in the Community' award given to the Club & Community Trust last year from UEFA in recognition of the work carried out over the past few years to provide support and opportunity to people from all walks of life across the region.
The #StillStandingFree campaign, launched in March, was our response to the coronavirus pandemic by helping fans and vulnerable families in the community during lockdown.
To date over 14,000 welfare check-in calls have been made to supporters and over 10,000 deliveries of food and essentials to families in the North-east, particularly children who may not otherwise have had a nourishing daily meal.
When asked about the recognition on the shirt, AFCCT Chief Executive, Liz Bowie, commented, "This has been a huge few months for the Club & the Trust and it has really brought everyone together as one which has been great to see. It is fitting that there will be a reminder of the campaign and the way that everyone pulled together, partners, supporters, volunteers and staff, to help our community during this period.
"There has been real need in the community and that won't go away. We are putting in place plans to ensure there is a legacy for this period and that we continue to provide support where it is needed.
"We couldn't have done any of this without our partners and we look forward to recognising them throughout the season along with our key workers and NHS staff when we are allowed to see supporters back in the stadium again."